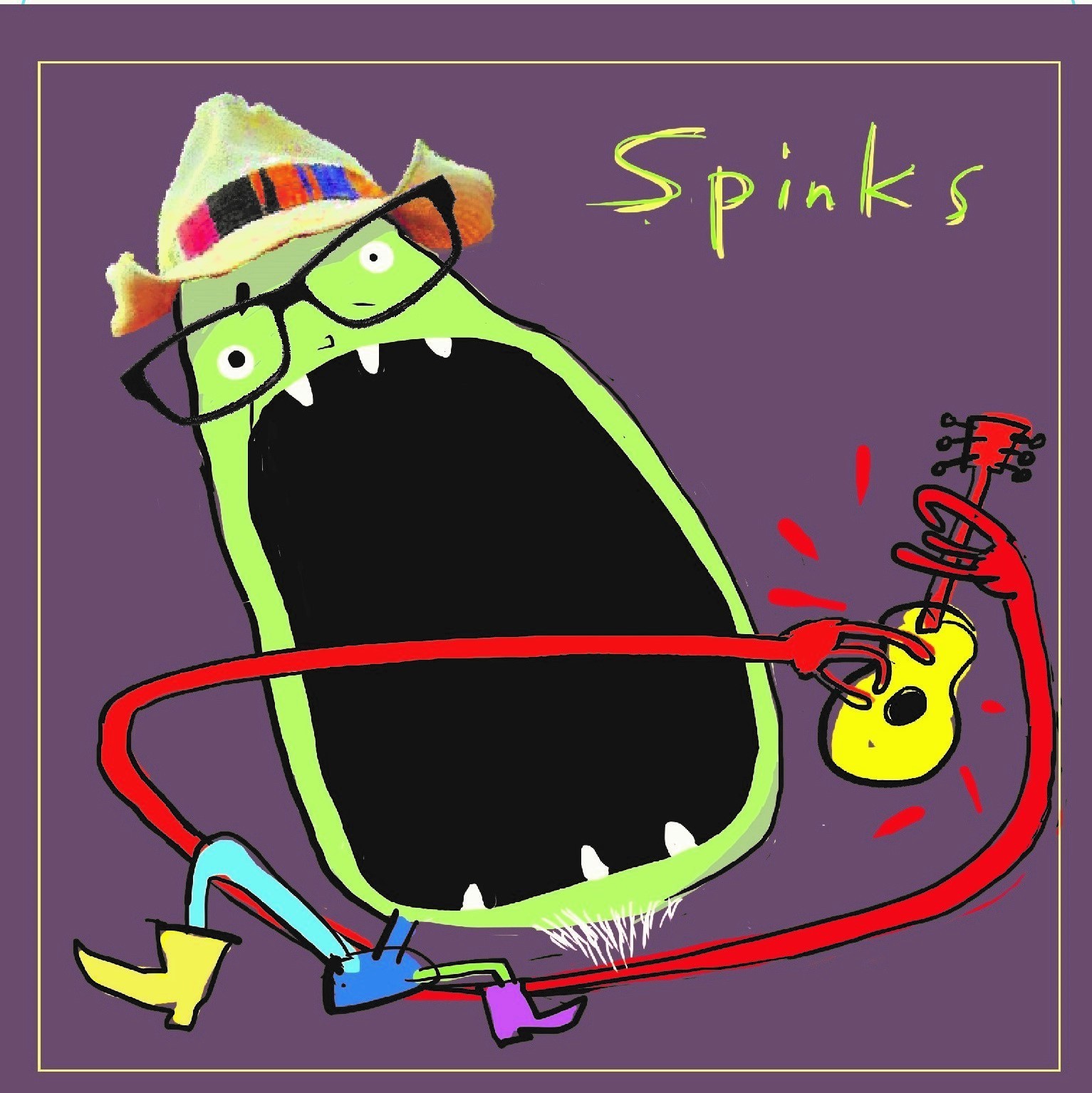 A long time ago, on an island on the edge of the Pacific Ocean, lived a guy who just wanted to sing and play music. So, he worked and played and played and worked until he had a little bag of money and some good friends and a bunch of songs, and he made an album. Yup.. that guy was me, and here's the story about the album.
The Magic
I said I made an album, but the true fact of the matter is that my long time friend Zak Cohen did most of the work. Zak is the multi talented owner, of the Woodshop recording studio. Zak, plays all the mandolin parts, all of the percussion, and does most of the guitar work on the album. Zak kept me motivated, helped with arrangements, and generally used his magic to make it all come alive. Thanks Zak.
The Cover
CS Hinton: About a year ago, I had the pleasure of meeting a fellow by the name of Christopher Hinton. Chris is a retired guy about my age and we hit it off pretty good right off the bat. After a fishing trip or two, I found out that Chris not only did a bit of playing but he is also a renowned "animator" and "artist". With over 40 years of work with the Canadian National Film Board, hundreds of K-Tel Commercials under his belt, two Acadamy Award nominations for his short films, and much more, I thought I would be bold and ask him to do my album cover. I'm not sure anyone else could have captured my inner self the way he has done. "Loud and Proud--Singing and Playing" Thanks Chris
The Musicians
Tom Neville: (Fiddle and Backup Vocals) Another new friend who has recently moved to the island. Tom, spent many years in the Cariboo country playing with several of my old friends from that area. When I heard he was moving to Qualicum, I quickly got hold of him and asked if he'd be interested in playing together. We hit it off immediately. After only a couple of shows, we did a songwriter show together at the Cumberland Hotel where we got the chance to play all my original material. That was it for me, and we soon met up at the studio. Tom does all the fiddle parts on the album, as well as doing backup vocals throughout.
Marty Jones: (Bass and Backup Vocals) I've had the pleasure of knowing Marty for a number of years now. Jammed with him on stage many times over the years, and actually had him teaching guitar, bass, and drums for me at the Duncan Music store. With a lifetime of playing behind him, Marty is a natural performer and a great entertainer on his own. Marty's solid bass lines and backup vocals fill up the rhythm section, and bring a hugh solid sound to the whole project.

Taylor Allum: (Drums) I was introduced to Taylor several years ago, while searching for a new drum instructor for the store. Taylor at that time became my youngest teacher on staff, and yet one of the most qualified. While still attending school, Taylor began work teaching as well as joining every band he could. Taylor now, teaches out of his home studio, does lots of session work, and is the drummer for the up and coming award winning "Chris Buck Band".
Smokey Fennell: (Pedal Steel) Of all the players on the album, I've known Smokey the longest. For years we would meet up on the road, to party and generally goof around. Back then, Smokey toured with a group called "The Lone Star Cattle Company" at the same time I was on the endless bar circuit in northern Alberta. Often we ended up in the same town and even the same hotel. Finally we did almost a year together in a trio called "The Three Amigos" at a house gig in Edmonton. Smokey still lives in Edmonton and is probably the hardest working steel player in the area. For me, playing with Smokey is like adding a twelve piece orchestra to the band. And really what's a country album without the fiddle and pedal steel? Thanks Smokey.
Don Peterson: (Telecaster) Victoria based guitarist Donny Peterson, is a master of the telecaster! Don is a full time guitar instructor, as well as the lead guitarist for several working bands out of Victoria. At present, Don can be seen playing in a duo called "Fast Forward", with his own band called "Push", and at a weekly jam session hosted by Tom Gough and his Country band called "Yesterdays Wine".
Lara White: (Backup Vocal on Leave Me Here Behind) Lara, (daughter of the infamous "Diamond Joe White") just happened to be doing work on her own album about the same time I was hanging out at the studio. "Leave Me Here Behind" was a song we used to play in the Zig Zag Mtn. String Band years ago, with the female part being sung by Jane Stark. With no Jane available, we asked Lara to fill the part. With no effort at all, Lara nailed it, and helped bring my old tune back to life once again. Thanks Lara, I look forward to hearing more soon.

Wanda Vick: (Dobro) Wanda is a studio musician out of Nashville. Wanda, originally from Alabama, has a list of credits a mile long. Just a few of the performers she's backed up include, Dolly Parton, Ronnie Milsap, Loretta Lynn and Canada's own, Shania Twain. We were Looking for something a little different to go with my "Money Song", and pretty sure we found it, with Wanda's incredible dobro.
Band of Rascals: I believe the first song we started recording was "Any Road'll Get There", and I'm pretty sure it was the one we finished last. All along Zak, kept telling me he had this great idea for the chorus. Then one day I showed up at the studio to find Malcom Owen-Flood, Sam Trainor, and Sean Marcy, all from the "Band of Rascals", ready and raring to go. Let the gang vocals begin.... My fun song of retirement, just went over the top. Thanks guys. You rock!
The Songs
I remember trying to analyze the songs of Leonard Cohen and the Beatles during English class in high school. These songs aren't like that. For me it's all about rhyming words and simple chords. Of course that's what I tried to tell Mr. Wilson the English teacher back then, but he knew there was deep inner meaning hidden away somewhere. So, go ahead and take a look if you like, but if you simply enjoy the chorus and know it by the end of the song, then my work is done. The deep inner meaning is my life, and if anyone figures it out, please let me know.
So... There it was recorded and mixed and tweaked and more. Now what? To master or not to master? What does that even mean? Again,
Zak helps me make the decision to have the tracks mastered by Brad Blackwood, at Euphonic Masters in Memphis. As for what that means, well, I'll let you google it if you don't know. Regardless, Zak proved right again and the end result put a brand new smile on my face, and finally it was time to print.
ONE MORE BIG THANK YOU TO ALL THE PEOPLE IN MY LIFE. THIS IS IT!
"SO GET READY CHUM TO HAVE A LITTLE FUN, WE'RE GONNA PARTY TONIGHT!"