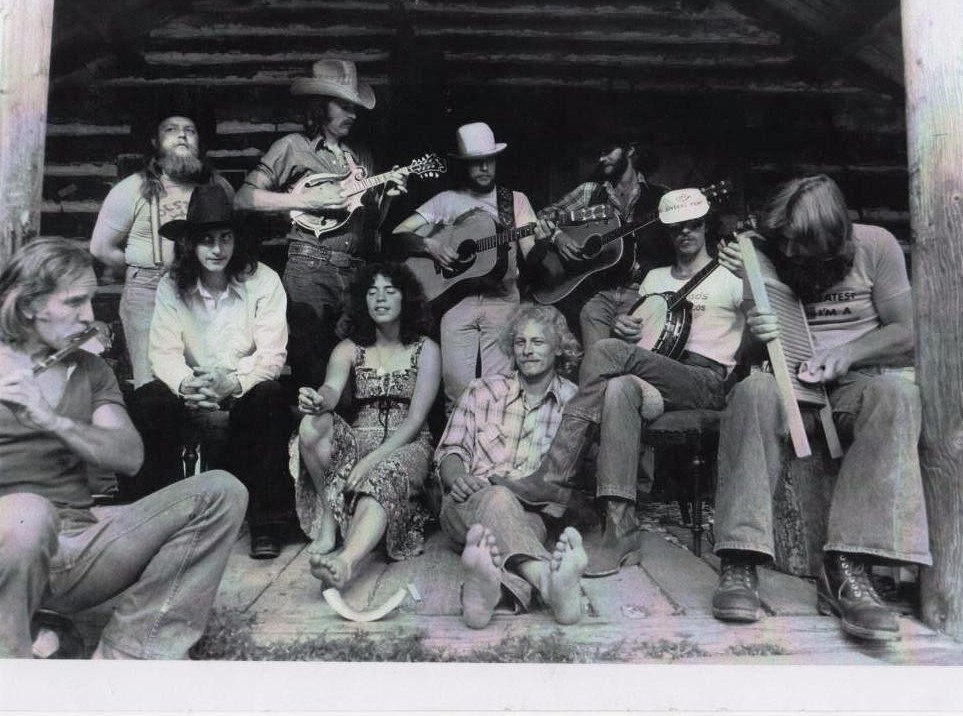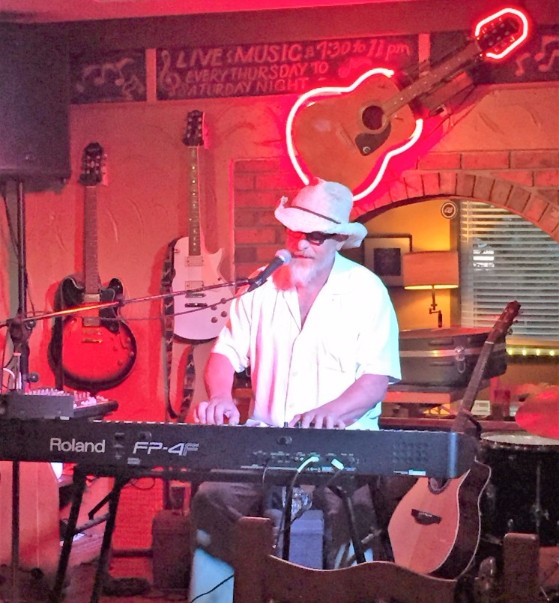 My name is Dave Spinks. Born and raised in Duncan B.C.
I'm a singing, guitar player.
Well, that's the short story anyway...
First gig I remember was when I was six or so, and my mom threw me on some stage with multiple hoola hoops.
The crowd clapped and I was hooked. Got a guitar and the next thing I remember was a grade six class beach party at Cherry Point.
I sang a Petula Clark song and a song from the Monkees, and the girls went wild. The hook was set!
From then on, I sang too loud and strummed too hard and wrote songs about marijuana and girls, and girls and beer, and girls.
Of course along the way I grew up a little bit and started singin about love and losing.. you guessed it...girls.
Thumbing around the country, I found myself in Quesnel BC and met a gang of characters that would change my life forever.
The Zig Zag Mountain String Band was formed and I will call that the beginning of my true musical carreer.
The Zig Zag
Mtn. String Band
Of course nothing lasts forever, and soon the band was gone.
At this point there was no turning back for me and for the next 16 years or so I found myself on the road.
Playing every bar from Cache Creek to Three Hills and beyond. Duos, trios, bands and always back to the basics of me and a guitar.
Miles and years later, here we are. Back to the basics once again.
I'm still a singer... I still write songs about girls and losing them... Back to playin' the bars...
Life is Grande!
I still play the guitar and I play the bass pedals with my feet.
I usually pack my piano along and I'm always wearing the harmonica, just in case I catch the blues a little bit.
I think of myself as a "Rock n' Roll-Country Blues" Singer.......but some call it "Americana" or "Country folk".
You can come and have a listen and call it what you want.
I now reside on Vancouver Island once again and share my time between
Kye Bay and Victoria, when my partner Roz and I aren't hiding out somewhere tropical.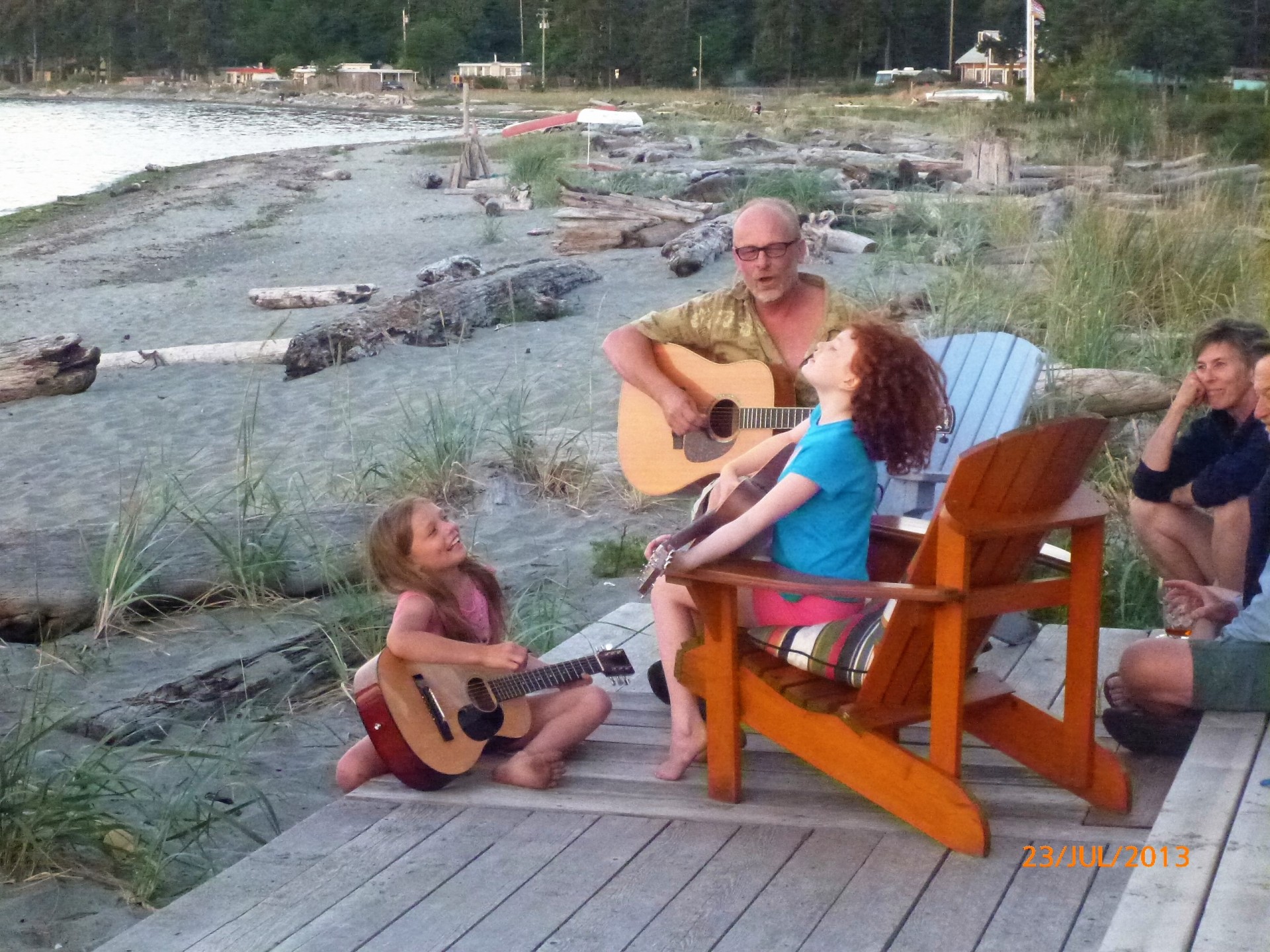 Summer fun at Kye Bay
singin'
" Don't Get No Sand On Your Marshmellows"